Catalog
Steroids News
Kalpa Pharmaceuticals Steroids are in stock now at Steroids-For-Sale.com

We are glad to let you know that Injectable steroids by Kalpa Pharmaceuticals are in stock now.

Read more

Balkan Pharmaceuticals in stock now at Steroids-For-Sale.com

We are glad to announce that Balkan Pharmaceuticals products are in stock now. We have added all the products from Balkan Pharmaceuticals and also we have lowered the prices for BP orals and injectables.

Read more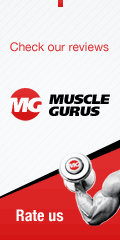 Steroid Sachets
28

.00

USD

Manufacturer: Gen-Shi Laboratories
Substance: Boldenone Undecylenate
Pack: 2 ml sachet (100 mg/ml)

More info

35

.00

USD

28

.00

USD

Manufacturer: Gen-Shi Laboratories
Substance: Nandrolone Decanoate
Pack: 2 ml sachet (100 mg/ml)

More info

26

.00

USD

Manufacturer: Gen-Shi Laboratories
Substance: Nandrolone Phenylpropionate
Pack: 2 ml sachet (100 mg/ml)

More info

37

.00

USD

Manufacturer: Gen-Shi Laboratories
Substance: Drostanolone Propionate
Pack: 2 ml sachet (100 mg/ml)

More info

28

.00

USD

Manufacturer: Gen-Shi Laboratories
Substance: Testosterone Blend
Pack: 2 ml sachet (250 mg/ml)

More info

28

.00

USD

Manufacturer: Gen-Shi Laboratories
Substance: Testosterone Cypionate
Pack: 2 ml sachet (250 mg/ml)

More info

28

.00

USD

Manufacturer: Gen-Shi Laboratories
Substance: Testosterone Enanthate
Pack: 2 ml sachet (250 mg/ml)

More info

26

.00

USD

Manufacturer: Gen-Shi Laboratories
Substance: Testosterone Suspension
Pack: 2 ml sachet (100 mg/ml)

More info

26

.00

USD

Manufacturer: Gen-Shi Laboratories
Substance: Testosterone Propionate
Pack: 2 ml sachet (100 mg/ml)

More info

37

.00

USD

Manufacturer: Gen-Shi Laboratories
Substance: Trenbolone Acetate
Pack: 2 ml sachet (75 mg/ml)

More info

40

.00

USD

Manufacturer: Gen-Shi Laboratories
Substance: Trenbolone Enanthate
Pack: 2 ml sachet (100 mg/ml)

More info

40

.00

USD

Manufacturer: Gen-Shi Laboratories
Substance: Methenolone Enanthate
Pack: 2 ml sachet (100 mg/ml)

More info

28

.00

USD

Manufacturer: Gen-Shi Laboratories
Substance: Stanozolol
Pack: 2 ml sachet (50 mg/ml)

More info
Steroid sachets

Steroid sachets
are just
anabolic steroids
that are packed in sachets. It means that you get similar anabolic agents under new packages. Being controlled substances, you can
legally purchase steroids
only if you have valid prescription from your doctor. If steroids are used for non-medical purpose, it is considered illegal but many inventive chemists and business people have come up with
steroids in sachets
to get over such hurdles.
Steroids sachets
can easily pass through detection of postal workers and customs officers. They are disguised as massage oil or some other packages and there will not be any marking to find out whether they are steroid sachets.
Steroid sachets
are generally two inch high and two inches wide and not more than quarter inch thick. The sachet is filled 3.5ml of anabolic steroid inside it. As some part of the solution will get stuck in syringe or passage, you will lose 0.5ml of the drug and you can be sure to receive 3ml from a sachet. High grade, multi-layered materials are used for packing such steroids to ensure the contents are safeguarded from exterior elements like damages while shipping, climatic changes etc.
Steroid sachets
can remain stable for period of five years.
Shopping Cart
Login
Search
Currency
Steroids Articles
Legal Steroids

There is much popularity about androgenic and anabolic steroids, but at present there are many legal steroids. Most of the online pharmacies and steroids sites offer different legal steroids such as prohormones. But can legal steroids can be really effective?

Read more